Flexible enough and can be put in any places.
We are always curious about ancient times mysteries. This side table is able to satisfy us. A glass-top coffee table with a faux dinosaur fossil skeleton inset under the glass all on a sturdy metal cross-member frame. Replica dinosaur fossil table are provide a flat surface to place your small items, shining the corner and also being practical. This dinosaur fossil pattern design can start a great conversation piece and an opportunity to teach children about dinosaur that roamed the earth many millions of years ago.
Explore secrets of ancient times
COSIEST Lumos Dinosaur Fossil Side Table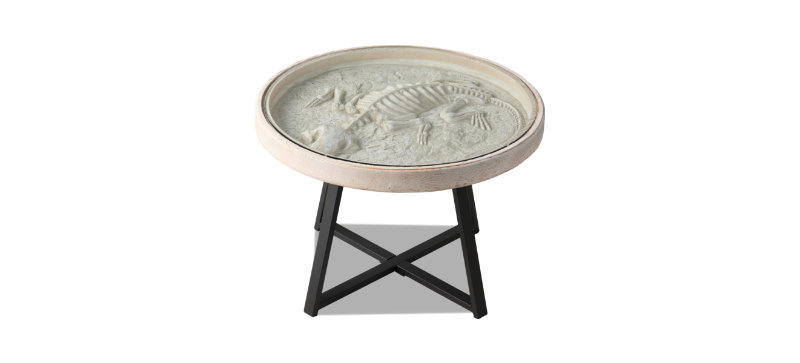 Faux Dinosaur fossil shows you
prehistoric charms

.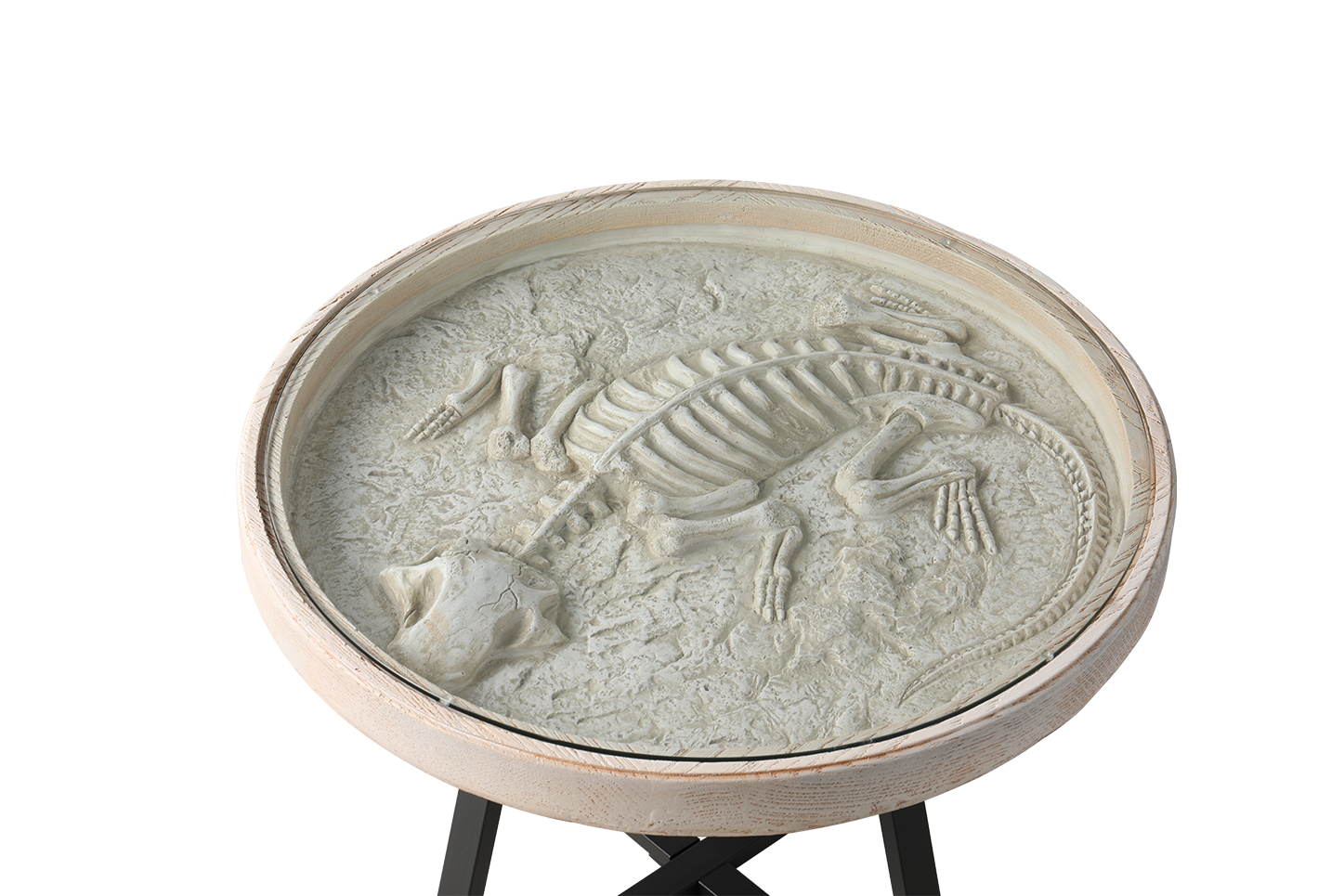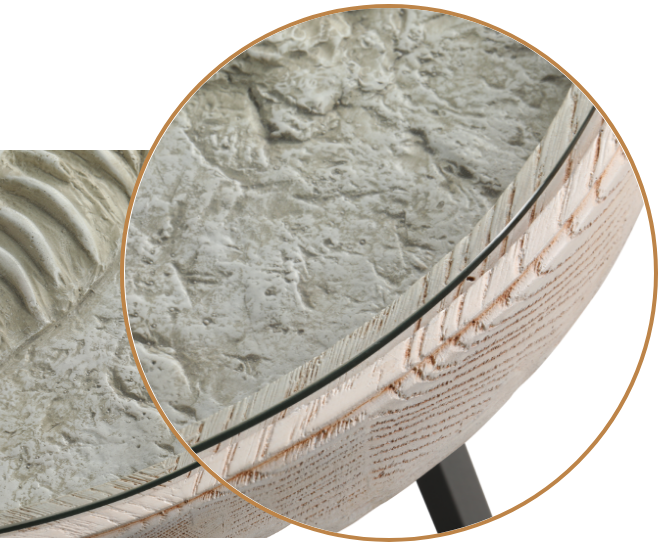 Durability
Durable material resists fire, termite, moisture, mold and mildew.
Cross-member Frame
Metal cross-member frame in black build a sturdy and stable structure.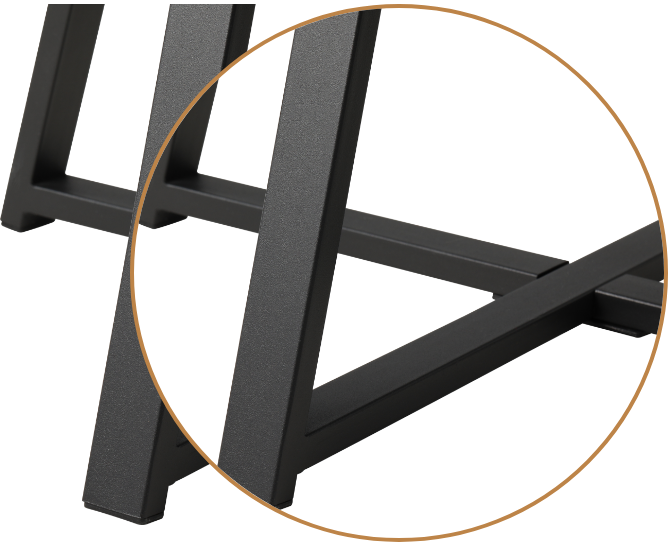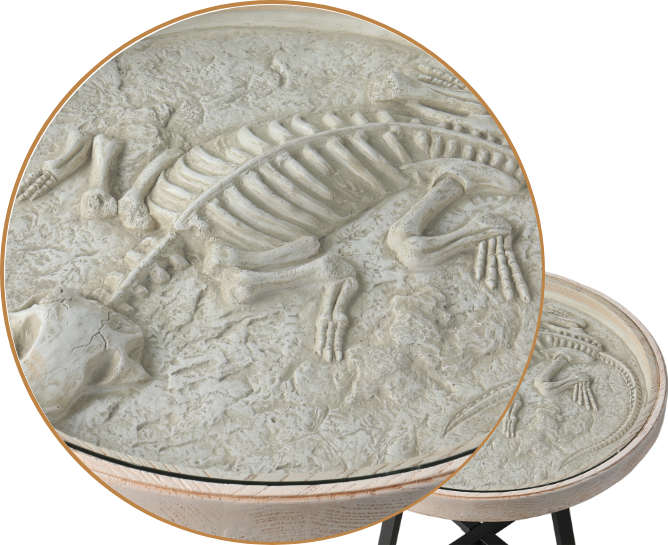 Exquisite Workmanship
Artificial details are very similar with the real dinosaur fossil.