Having a cozy and inviting home space is indispensable for most people. No matter what size of your home, it is an important connection between your exterior and interior living space. It bears all your expectations about another kind of cozy life. Therefore, your home owns unlimited possibilities. Now, COSIEST is exploring these possibilities and wish to bring inspirations for you. We hope we can help you to build your cozy living space by the ways you like. 
Coisest is a new lifestyle brand that shares the joy of cozy living with you. We want to inspire you to think about your own cozy living space in the ways you want. At Coisest, we offer a selection of both indoor and ourdoor furniture, decoration, and lifestyle products that will help you create your perfect living space. With the mission to spread inspirational ideas and make the cozy space freely combined, every corner should be fully used, and each piece of furniture should be fitted for the space. With the empowerment of the Cosiest furniture, life can be enriched to large extent: more comfortable, more relaxing, and more interesting.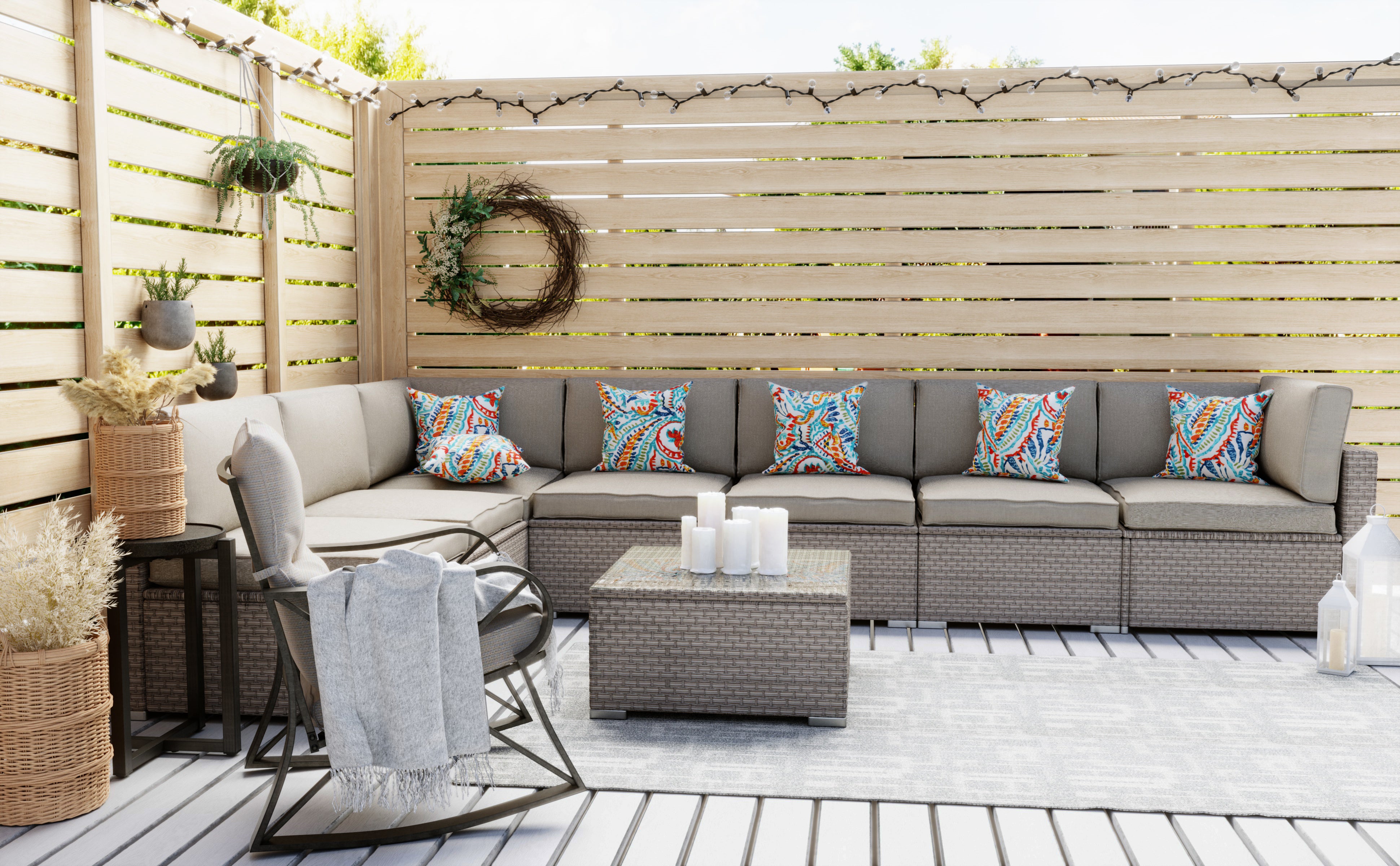 To achieve this goal, we insist on our values:
Be Creative
We are constantly catering to furniture aesthetics in creative designs. Pursuing innovate and exquisite products with superior qualities and fantastic prices are the commitment of COSIEST. Nothing can limit our steps except the imagination. 
Be Empathetic
We fully understand the requirements from our customers. Each space is unique and all of them deserve to be highlighted. So we devote to build the most flexible outdoor furniture in order to consider about every inch of land and at the same time, we care about our customers feelings.
Be Respectful
We always insist on sticking the idealism of people orientation. We believe it's the people that make COSIEST's future bright. From outside aspect, we respect our customers, colleagues, families and always put them at the first place. From inside aspect, we respect people's cultural diversity for it shapes people's value and customs.
Be Reliable
With many years experience of producing and designing, our products are well handmade and built to last. Since the establishment, we win large quantities of good reviews of our customers. Considerable service and good quality separate us apart from the rest.
Be Thankful
We are grateful for all we have now. We would like to thank our customers for their trust. We would like to thank our team for helping the company grow up speedily. We would like to thank our partners for all their supports. All of these make COSIEST to scale new height of development.