Give you a historic sense
When the sunsets and your outdoor paradise begins to cool a bit, it's time to have fun. Light the square outdoor propane fire pit and warm up the patio at that moment. This stylish square fire pit table will attract all people's sight. Doubling as a side table, the flame retardant sides act as a surface for setting down food and drinks. This sleek stainless steel burner not only looks durable, but the materials used are also designed to withstand the heat of the fire. The patio fire pit table with faux brown ledge stone is covered in earth-toned lava rocks and surrounded by a magnesium oxide-coated metal table with the appearance of a stone finish, which is more resistant to heat and flame. What could be cozier? Clean burning propane flame provides soothing warmth, gentle lighting and a centerpiece for many outdoor evenings worth remembering.
Experience Safe and Reliable
COSIEST Augety Brown Short Fire Pit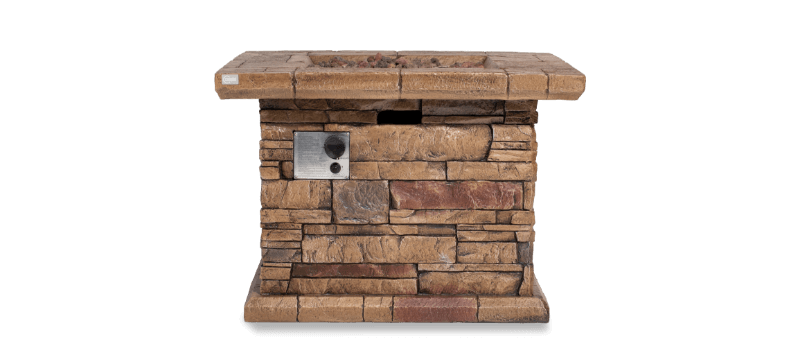 Give you a great sense of security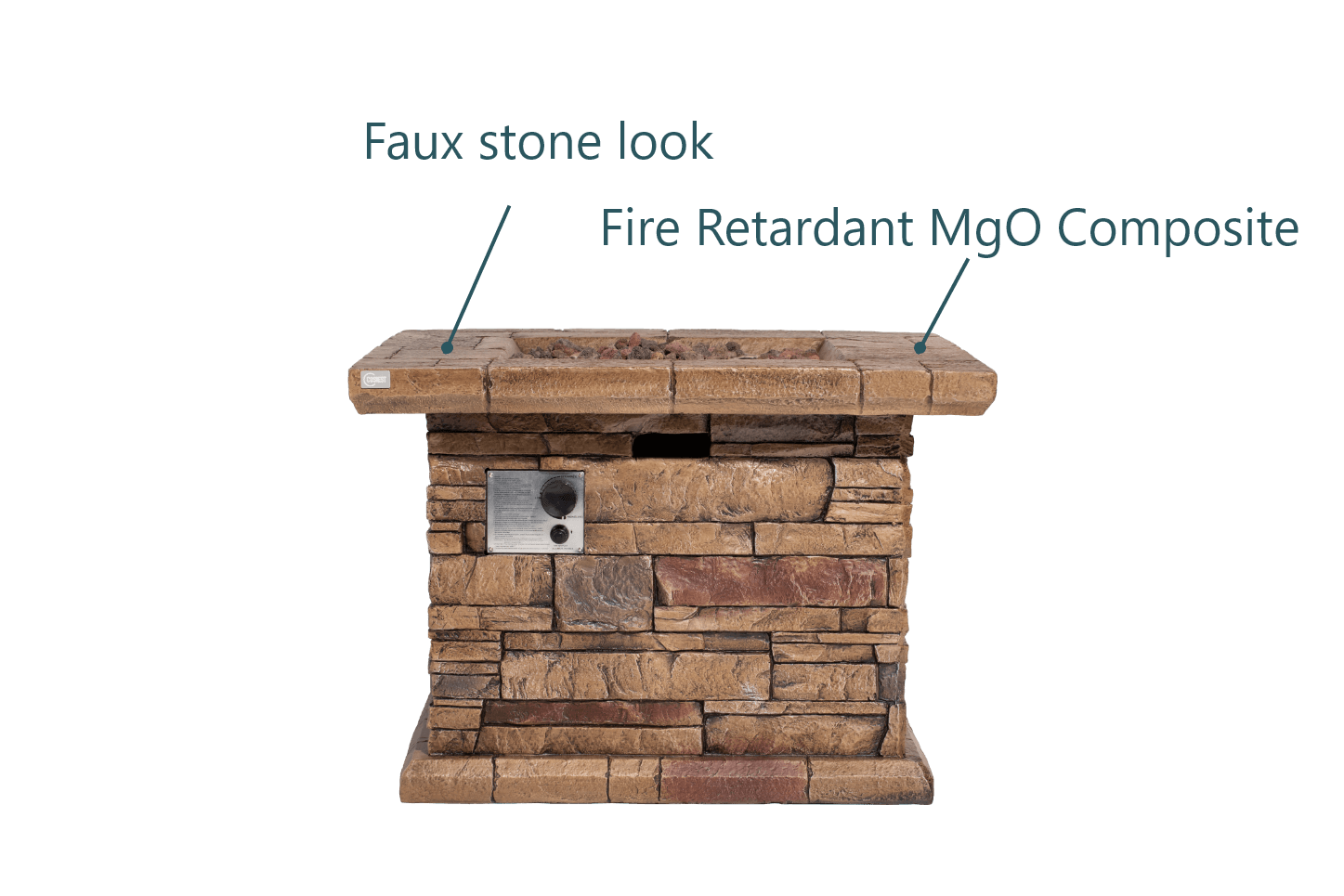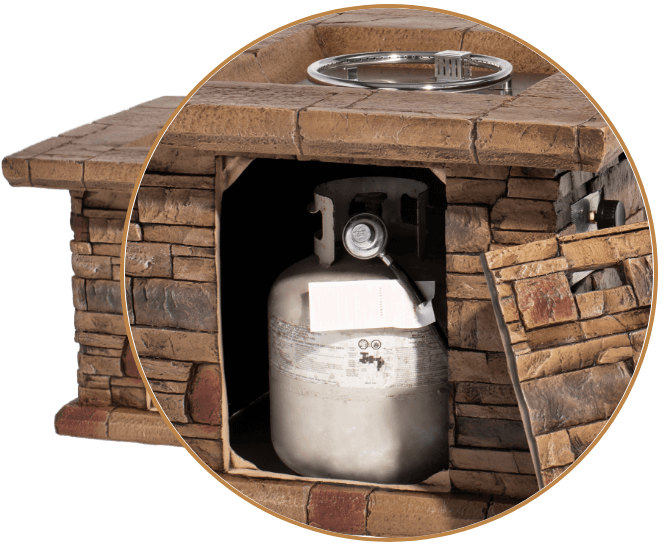 Built-in Storage
Able to hold a standard 20-gallon propane tank inside.
Adjustable Flame Volume
Flame volume can be adjusted from low to high freely.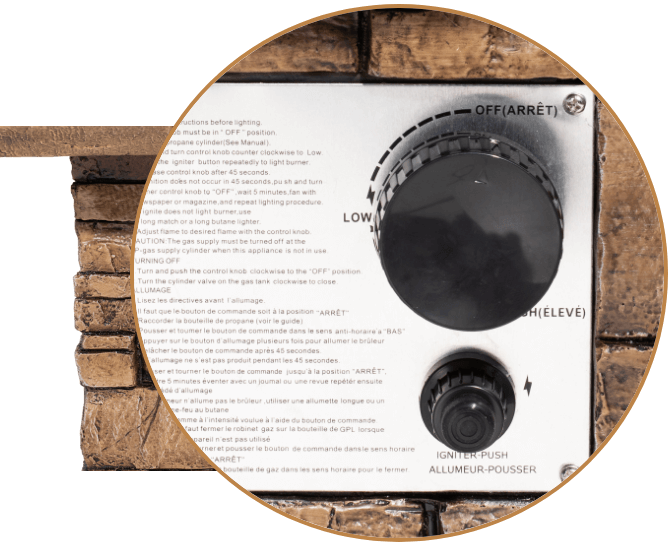 Water Outlet Hole
A little hole is in the middle of stainless steel burn area. It's a considerable design for water outlet. (Lava rocks or fire glass should never block the holes around the fire ring.)