Charming outdoor fire pit creates better ambience.
Wine is mellow and fragrant, a good fire burned in the fire pit. Light snow is coming, how about inviting your friends to your place and enjoy a cup of wine with you? Favorite winter memories always have come from sitting around a fire in backyard or on vacation. Owning a rectangle propane fire pit table is like having a portable fireplace. The charming outdoor fire pit creates quite an impressive silhouette. Glorious rectangle fire pit table is constructed from powder-coated steel that goes well in almost any backyard design plan. The stainless steel burner buried under beautiful fire glass. It self-contains a propane tank storage space and easy to move. It's disassembled easily for storage when not in use. No back yard can be complete without some sort of fire pit.
Experience Safe and Reliable
COSIEST Eternity Rectangular Iron Propane Fire Pit Table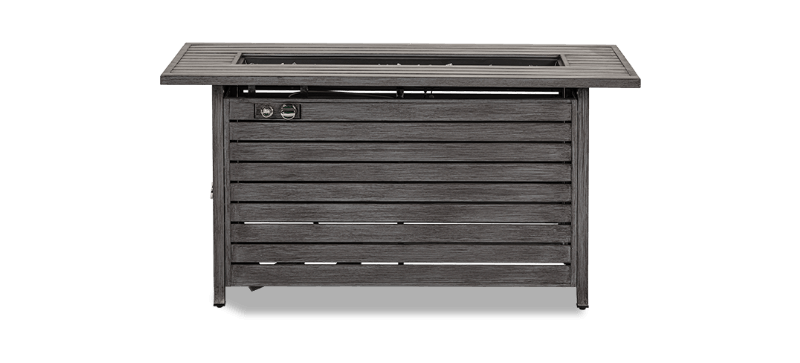 Give you a great sense of security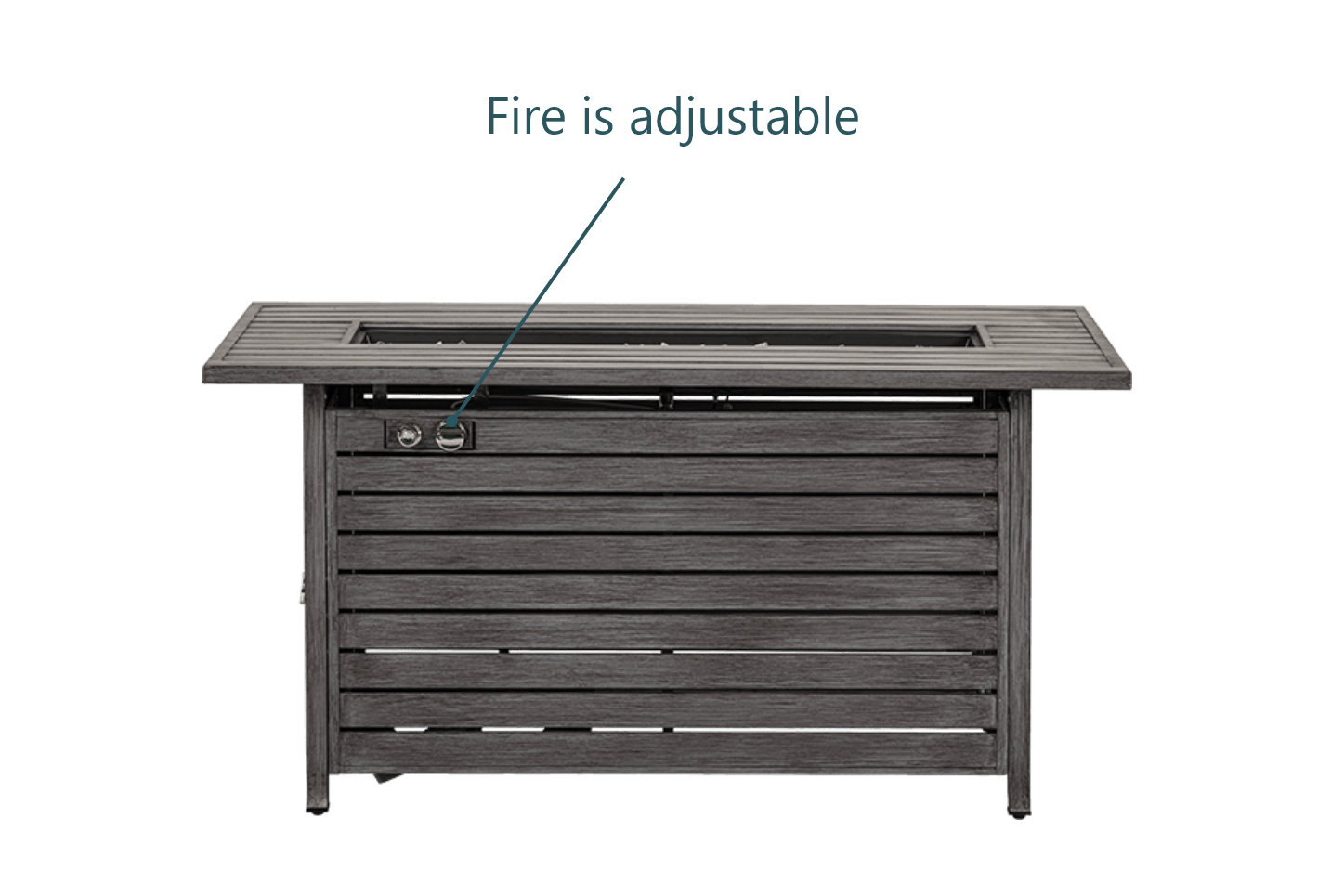 Baking Varnish Craftsmanship
The product uses advanced baking varnish disposal. The color barely fade off for a long time.
Fire Glass Include
Flame turns to be more beautiful because the set comes with decorative transparent fire glass.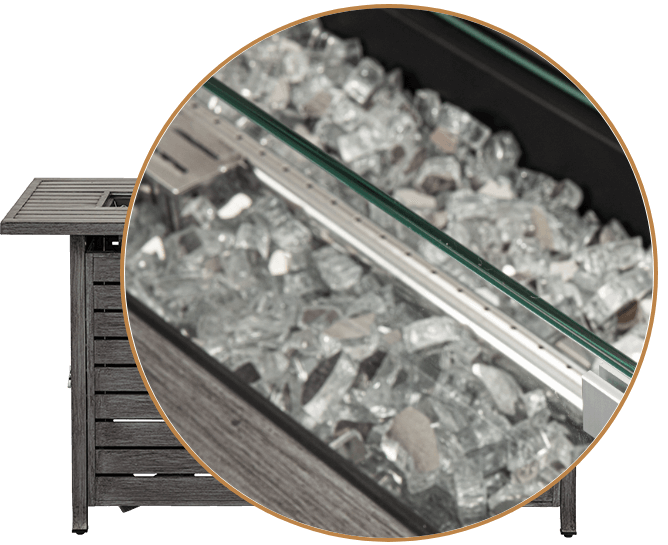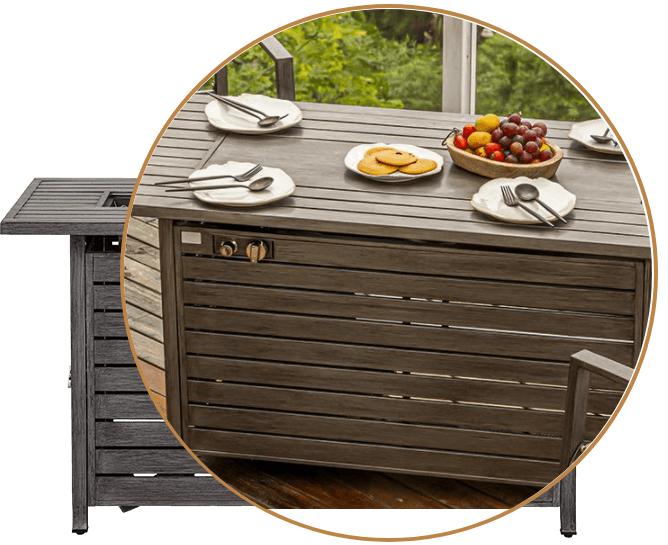 Metal Lid Design
Can be taken as a coffee table or dining table when not in use.