Balance industrial and organic beauty
Wicker fire pit is definitely a highlight spot among numerous kinds of fire pit. Outdoor space is the most special area in home because it's the only place connecting inside and nature. So in design, wicker fire pit stresses out the naturalism more than others. this lovely rectangle fire pit with propane tank inside creates quite an exciting silhouette. This outdoor wicker patio fire table is built from weatherproof steel frame that goes well in almost any garden design plan. Its weather-resistant wicker gives the whole set strength and durability. The fire pit's burner system and fire glass create rich, inviting flames everyone will want to gather around.
Experience Safe and Reliable
COSIEST Pristine Mixed Brown Wicker Rectangular Propane Fire Pit Table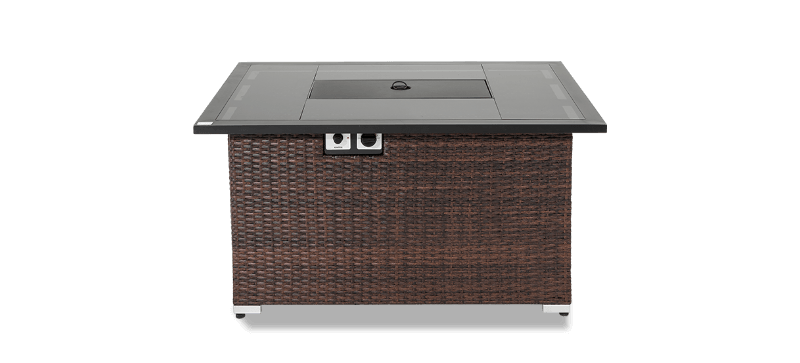 Give you a great sense of security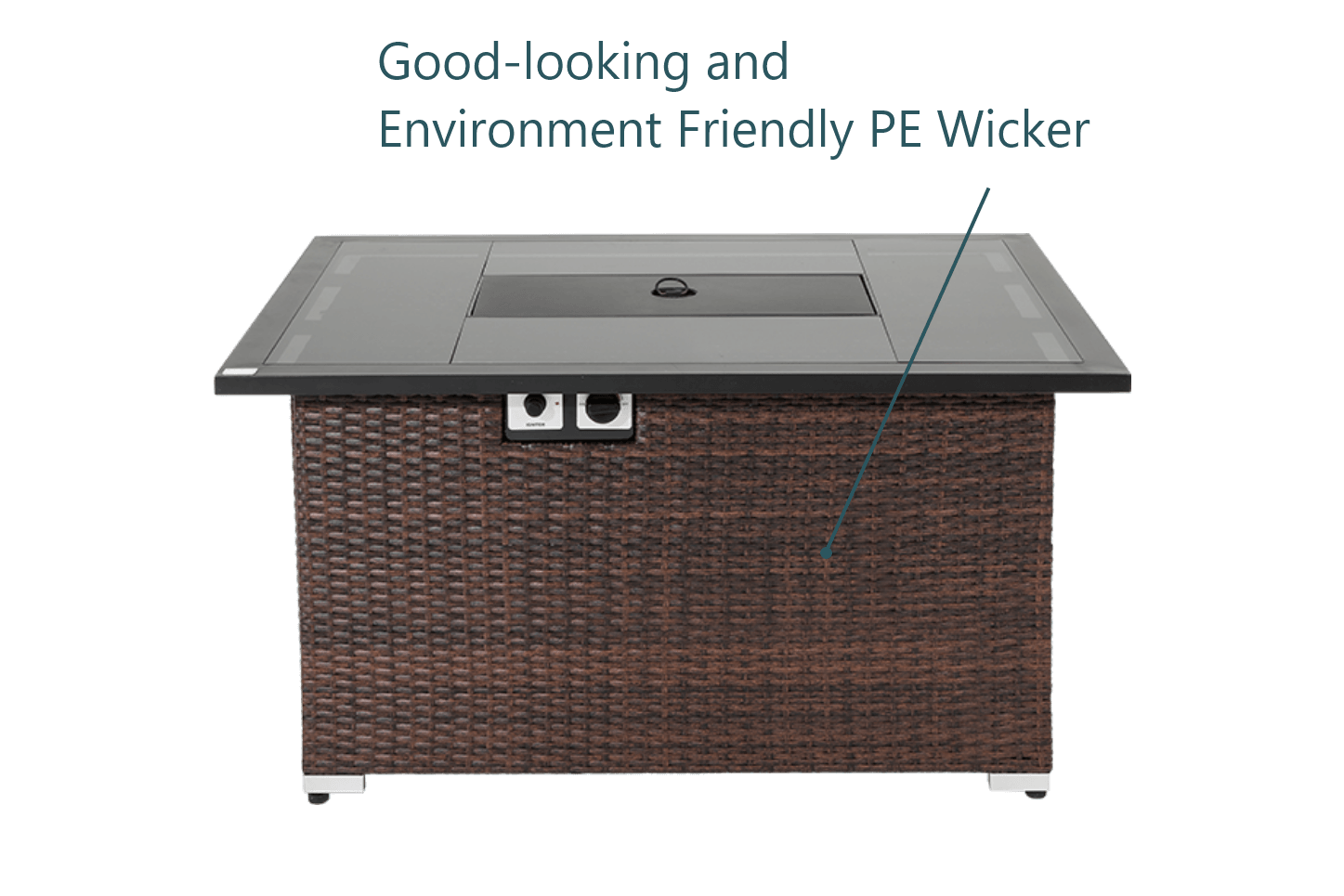 Tempered Glass Table Top
Smooth and glossy. You will own happy dining time with such a beautiful fire dining table. By the way, cover with the lid, it can be taken as a coffee table or dining table when not in use.
Heat Insulating Plate
A heat insulating plate is equipped under the burning system to avoid the risk that propane tank pipe touches hot fire pit bottom. We give zero tolerance to the danger.
Fire Glass Include
Flame turns to be more beautiful because the set comes with decorative fire glass.