Helps your guests gather around without saying a word.
This fire pit is the ultimate centerpiece for outdoor gatherings year-round. It's blazing flame lights up the atmosphere, while its curved finish brings a soft touch to your outdoor decor. It's time to embrace the warmth and ambiance of a real flame without the hassle of wood or smoke. Whether it's outdoor dining or winter festivals, guests will intuitively gather around the dancing flames of the COSIEST outdoor propane fire pit.
Carefully crafted with terrazo, it's mosaic finish seamlessly complements every outdoor decor, elevating your space in no time. With this versatile fire pit, your space goes from being just a backyard to a warm and welcoming haven.
A centerpiece for outdoor gatherings
COSIEST Rocky faux stone round patio fire pit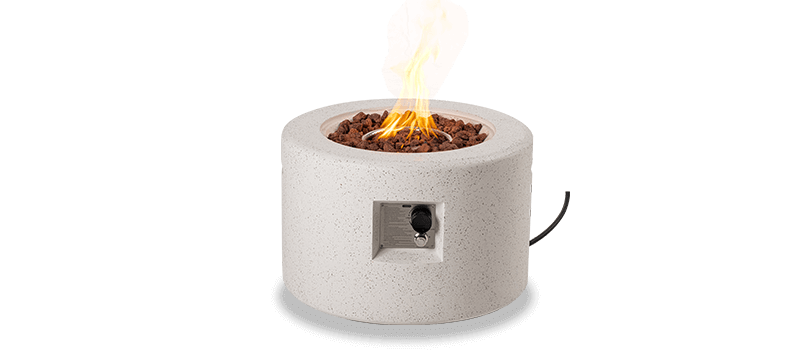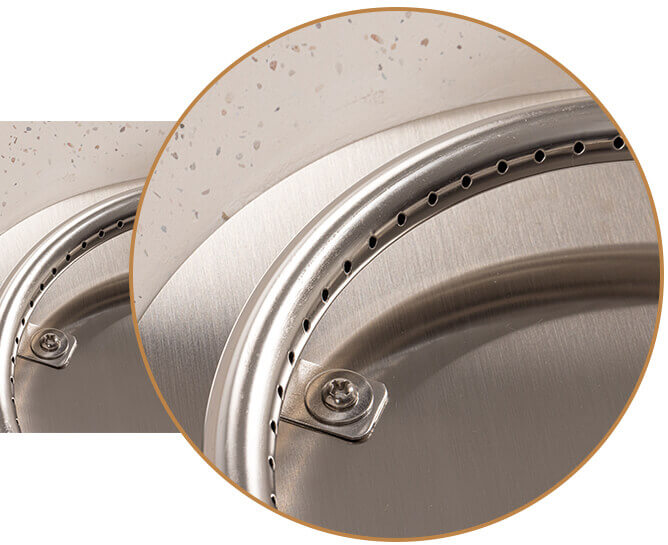 Stainless Steel Burn Area
Sturdy, rust-proof stainless steel burner bowl is built to last. (Lava rocks or fire glass should never block the holes around the fire ring.)


Beautiful Terrazzo Texture
Glass and granite are mixed with MgO Composite. They are like gems inlaid on the surface of round fire pit. After solidification, the surface will be ground and polished. Each piece is purely handmade and unique.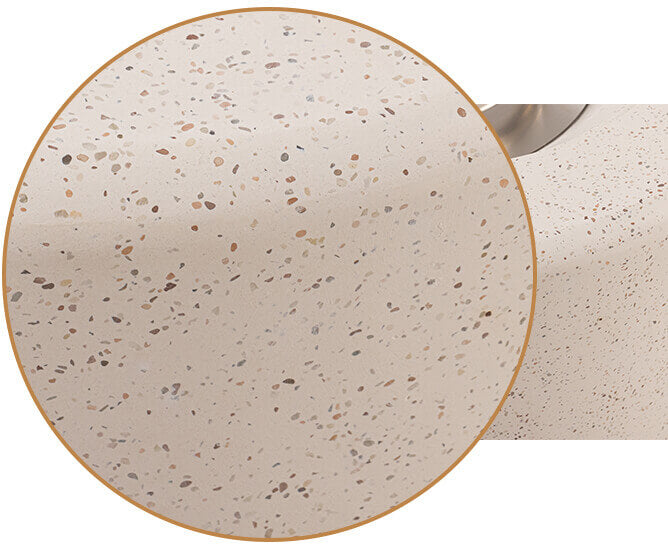 Rain Cover
A water-resistant rain cover includes to prevent the rains and dirt. ( Move the fire table indoors when not using)