Serves as a statement piece for all-year elegance.
The COSIEST Outdoor propane fire pit table is a timeless outdoor highlight that redefines your space. It's versatile and durable, making it a worthy investment if you love year-round outdoor elegance. The orange flames keep people warm through the seasons, while its intricate design and material are sure to complement your space so much that all your guests compliment your taste in outdoor decor each time they visit. Carefully crafted with terrazo, its smooth surface glistens like precious gems while retaining its artistic mosaic. This fire pit is more than just a source of warmth; it's a statement piece for all-year elegance.
Whether you're planning a winter hangout or hosting a summer pool party, the COSIEST round fire pit will serve you through thick and thin. The propane fire table is an ideal outdoor investment; it's durable, versatile, and easy to move.
A timeless outdoor highlight
COSIEST Rocky round base patio propane fire pit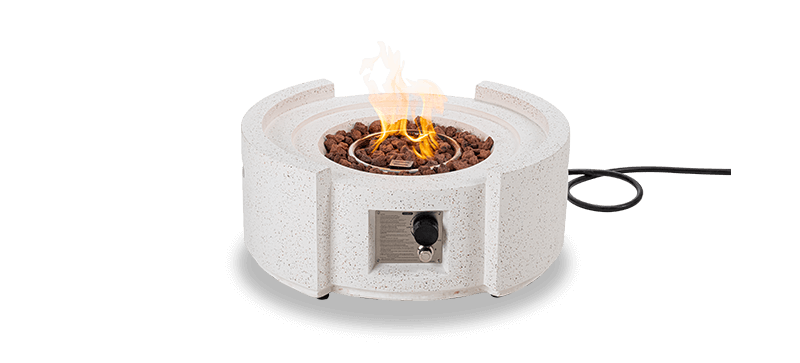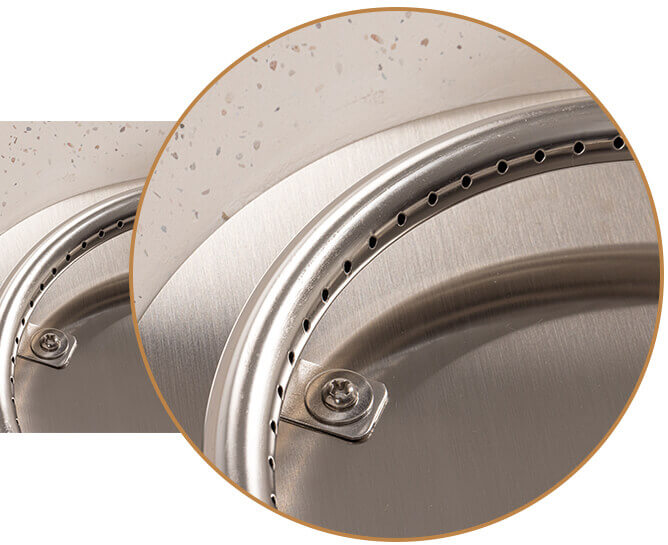 Stainless Steel Burn Area
Sturdy, rust-proof stainless steel burner bowl is built to last. (Lava rocks or fire glass should never block the holes around the fire ring.)
Beautiful Terrazzo Texture
Glass and granite are mixed with MgO Composite. They are like gems inlaid on the surface of round fire pit. After solidification, the surface will be ground and polished. Each piece is purely handmade and unique.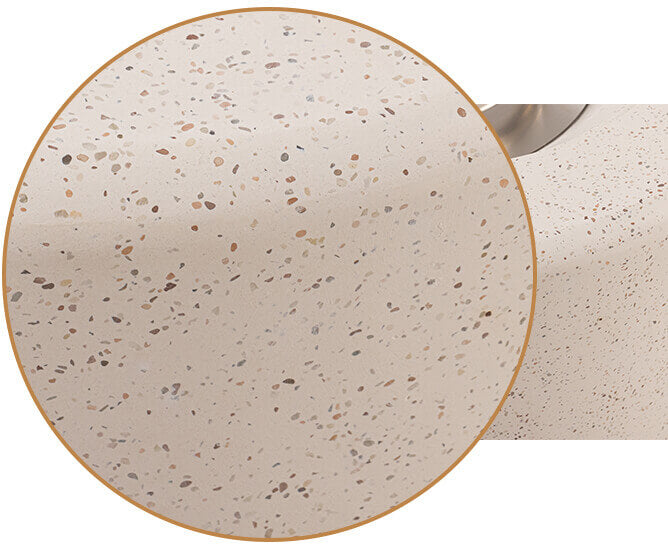 Rain Cover
A water-resistant rain cover includes to prevent the rains and dirt. ( Move the fire table indoors when not using)