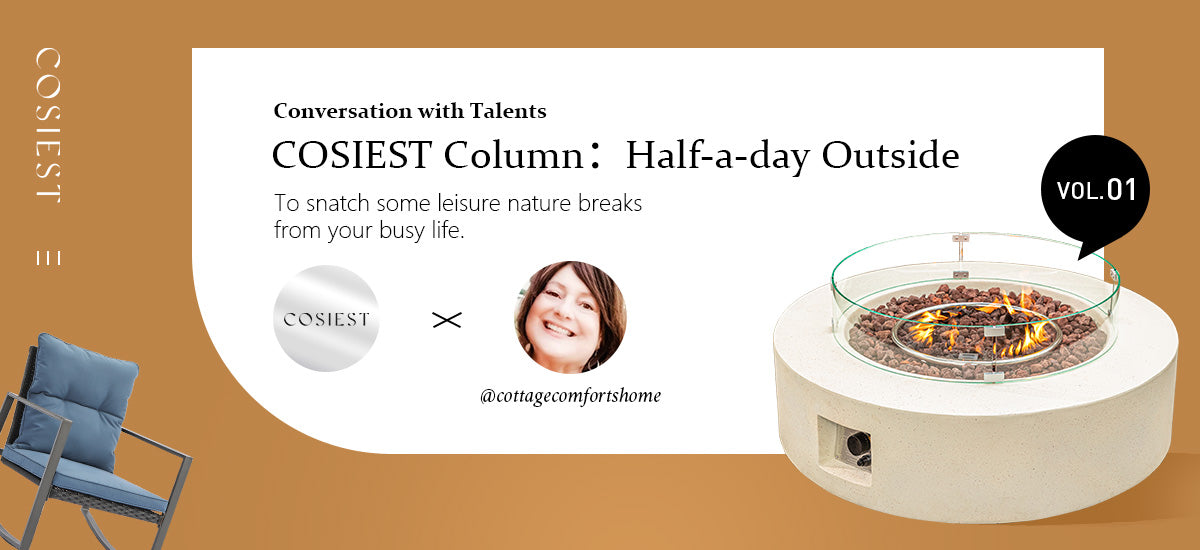 As an outdoor furniture and home decor expert, Cosiest always pays efforts to help people create their ideal outdoor life. Therefore, Cosiest launched a brand new column "half-a-day outside", in order to share outdoor life inspirations with you. In this column, based on the "outdoor space", we will invite many different talented people who have tons of ideas to share their outdoor life moments. By bringing useful life inspirations, Cosiest expects to have tighter connections with you.

Spring is coming. What will you do in this season? To hold a spring party or enjoy the beautiful time alone silently?
Today, our first guest, Dee (ins: @cottagecomfortshome), will share her expectations of spring romance.
Today's Guest Introduction:
We feel so honored to introduce our guest this month. Her name is Dee, and She is the owner/ blogger @cottagecomfortshome.com and on all social media platforms.
She is a mom and grandma, influencer, author, she has a creative heart and love to be outdoors in nature. She really enjoys being creative, doing artwork and DIY's.
Q&A     Q: COSIEST   A: DEE
Q1.What do you think of outdoor space? If use 3 tags to describe it, what are they? And why?
Your outdoor space should be an extension of your indoor space. I would like to describe it as "Cozy", "Relaxing" and "Inviting". Having adequate seating and a comfortable place to sit is so important. Right now, we would like to add more comfortable seating since we have a round wrought iron table and chairs, they are functionable but not as comfortable as we would like. Even adding outdoor pillows would make them more comfortable.
Whether I am having friends over, family or just enjoying the front or back yard by myself having a comfortable cozy place to sit makes it just so much better. I love to spend time outdoors reading and working on my garden. It's just such a peaceful and tranquil place to be.

Q2.Do you like staying in your outdoor space? What do you often do there?
We are very fortunate living in California because we have a year round outdoor climate. We can enjoy our front and backyard all year round! Because of our climate we also can grow more flowers year-round, and it's nice to have color in the front and back flower beds. We enjoy our outdoor spaces, and love it when the grandkids come and play in the kiddie pool, slide, and we all love playing together throwing balls, gardening and playing bubbles!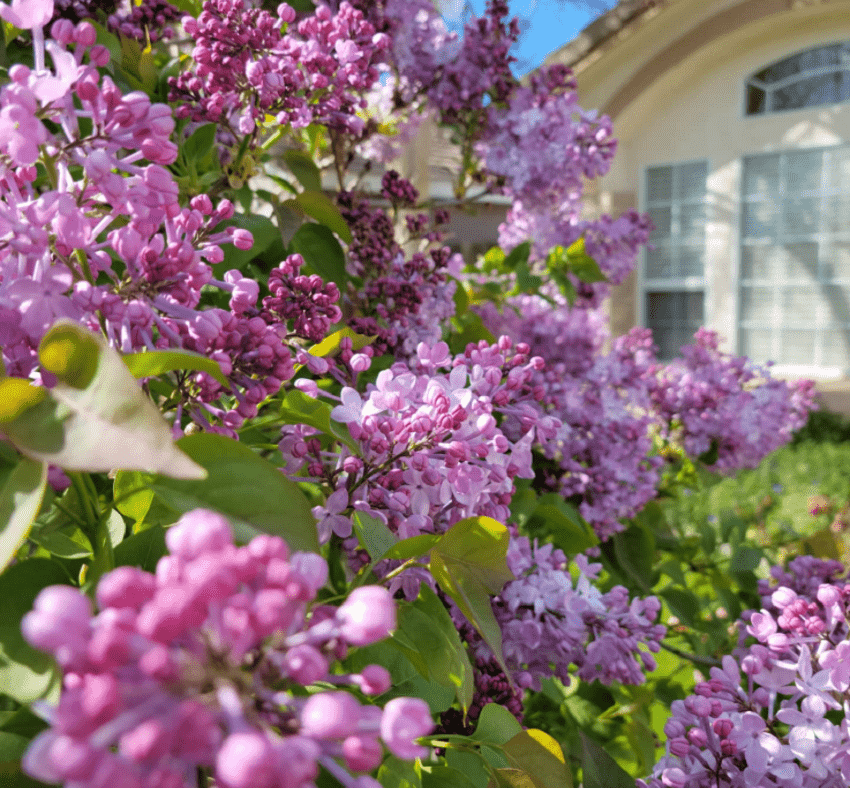 Dee's amazing garden, sooooo beautiful. (Photographed by: Dee Ins: @cottagecomfortshome)

Q3.Spring has arrived now. If you have a half day, totally free and nothing to bother you, what will you do in your outdoor space?
Spring is the perfect time to get outdoors. If I had half a day to just relax in my outdoor space I would definitely be working in the garden, tending my flowers. I would be enjoying the peacefulness of nature and just relaxing. When family or friends come to visit it's always wonderful to be able to enjoy a comfortable outdoor space where everyone can just sit down and enjoy some good food, and conversation.

Q4.What's your favorite playlist in outdoor space?
When I'm outdoors I like to listen to the sounds of nature best, the sounds of the different birds singing their beautiful songs, and the bees buzzing and the hummingbirds humming, that's the best sounds outdoors! I don't have a favorite playlist of music because nothing can beat the sounds of nature to me.

Q5.Which COSIEST product have you used? What do you think of it?
I really enjoy my Mason Growth Ring Side Table and Wesley Hexagon Two Tiered Serving Tray from Cosiest. The side table is awesome and can be used beautifully indoors or out. It's so easy to transport, looks like real wood, is it great and useful accessory piece. I really also like the Wesley hexagon serving tray because it is perfect for use with decor indoors, or outdoors for drinks, cutlery and other accessories will use while barbecuing. Both pieces are attractive, functional, and so useful!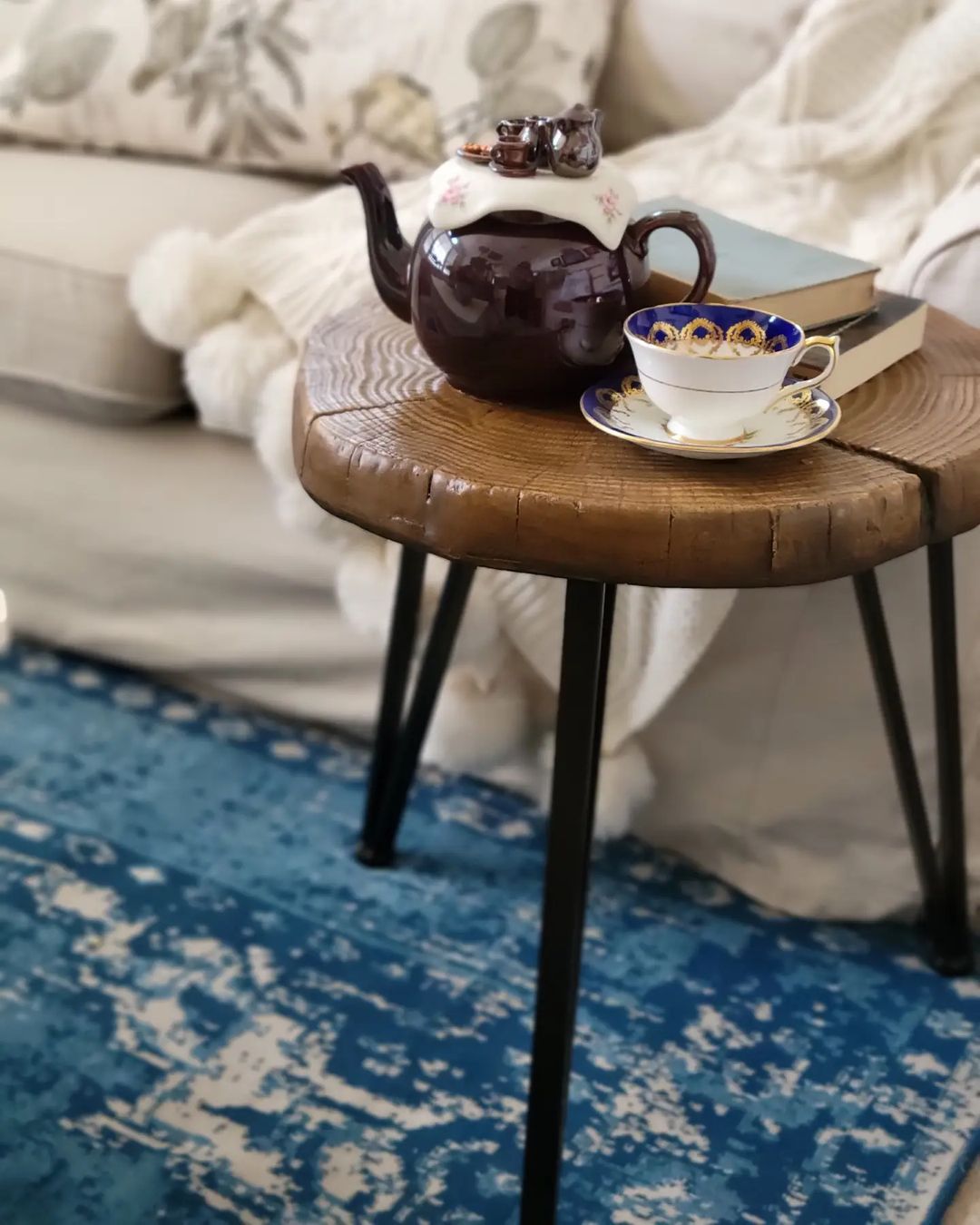 COSIEST Mason Growth Ring Side Table (Photographed by: Dee Ins: @cottagecomfortshome)

Q6.What do you like most about brand COSIEST?
What I like most about Cosiest from what I've seen of a products I've experienced is that customer service is really excellent, shipping time is really quick and the products themselves are sturdy, attractive, useful and are going to last.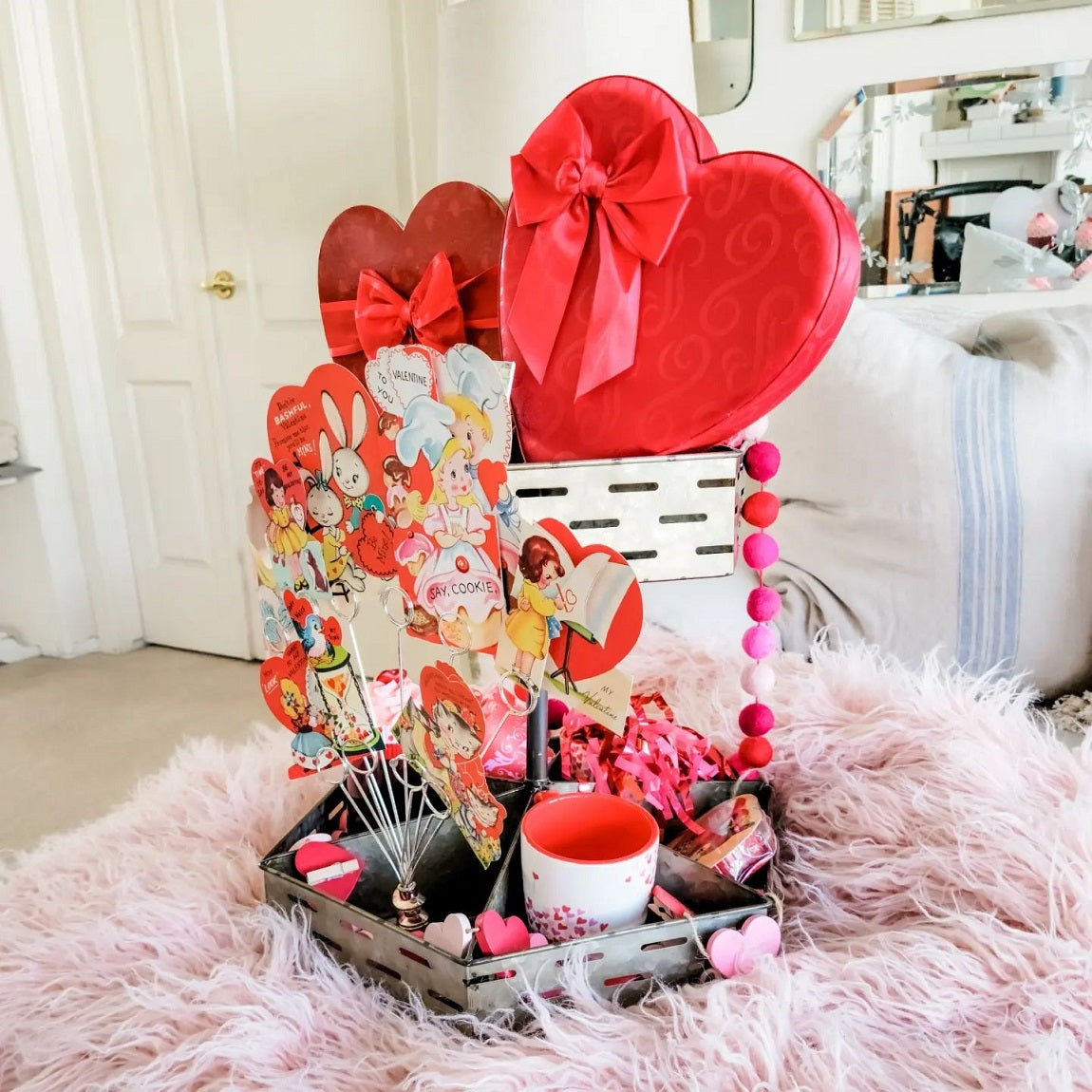 COSIEST Wesley Hexagon Two Tiered Serving Tray (Photographed by: Dee Ins: @cottagecomfortshome)


Q7.While creating outdoor oasis, people always find it difficult on the problem "how to match?" Do you have any tips?
When creating an outdoor oasis, no matter what your budget you can always find some wonderful accessories and pieces through Cosiest. I think that making your outdoor space your own as an individual is so important. Since I love nature so much a lot of the color is in my flowers, but I can also bring that color into any patterns I choose for a rug, pillows or other accessories. Whether your style is traditional, eclectic, rustic, modern shabby chic romantic there is so much that you can do to create an outdoor Oasis that speaks to your own heart.

Q8.Where are you located? How's the climate there? What need to consider in such a climate when buying outdoor furniture?
Since I live in Central California, the sun can be very hard on fabrics so if I was to be purchasing new outdoor seating, cushions or other materials for my outdoor space I would be looking at durability. You want to make sure that you are buying quality that's going to last and can be enjoyed for years to come. Now that spring is here, it's time for everyone to get outside, get some fresh air and sunshine and create their own outdoor oasis. Whether you are adding one or two accessories, or completely refurnishing your outdoor space I know that you will always find what you need through Cosiest.